Welcome to M Signs
Established 2002 based in Daybrook, Nottingham, M Signs offers a full service of design through to manufacture and installation.  There's a full range of products to fulfill all your sign requirements, quality pvc banners, promotional signs, vehicle graphics and magnetics, window graphics, shop fascias, pavement signs, projecting signs and much more.....
I N-HOUSE DIGITAL PRINT
Labels available with Contour Cut ,Your photos & images printed Quality pvc banners, wall murals and photo prints.
Send your enquiries to Mark at msigns2020@gmail.com or call 0115 9265 777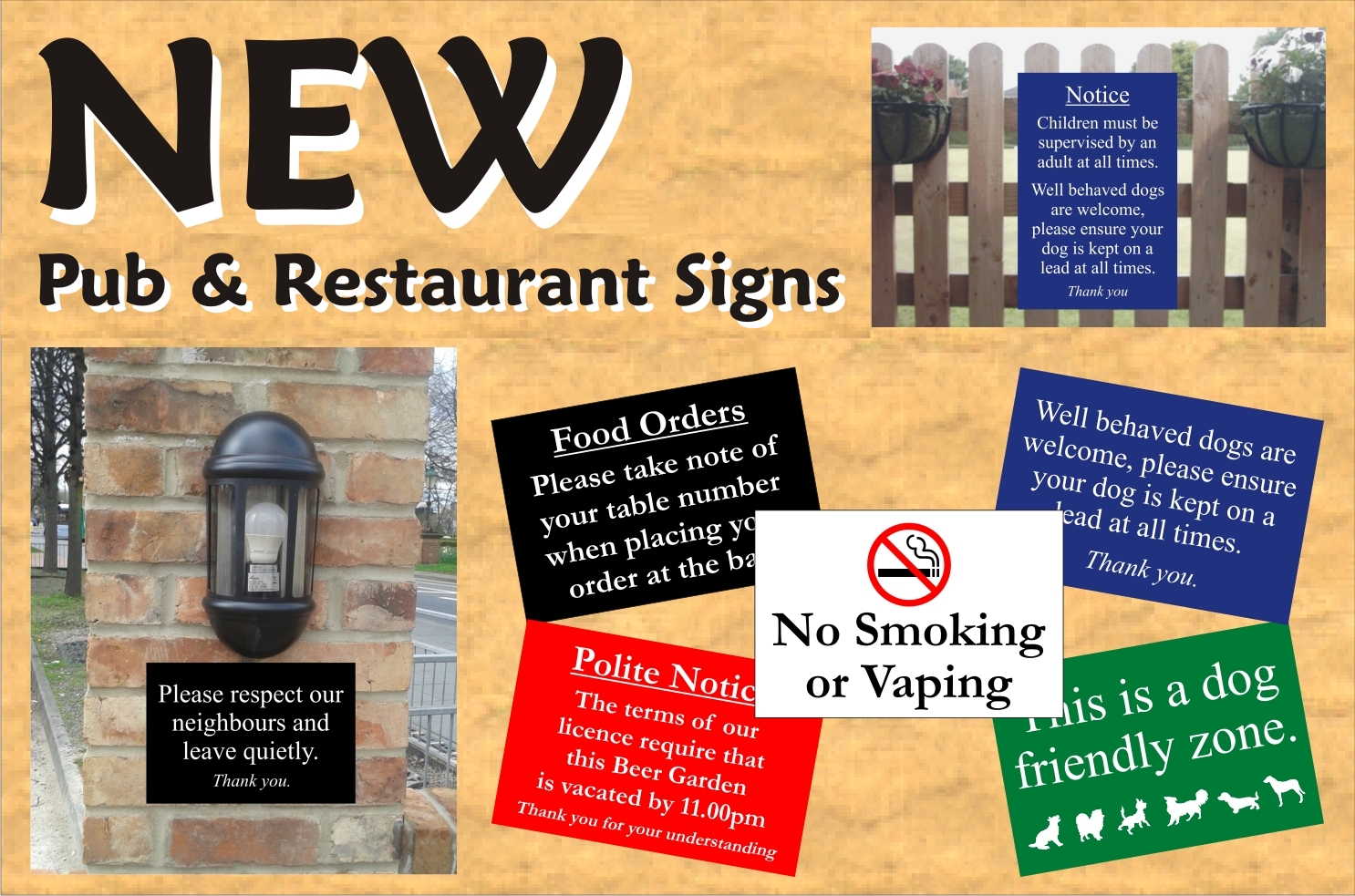 Quality PVC Banners
Fully personalised for all your families Special Occassions, and your businesses  Events & Promotions
Can't find it in my Ebay store then email Mark.. 
---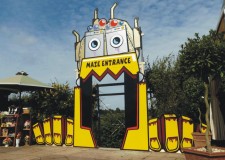 UNUSUAL CUSTOM BUILT SIGNS

---
This sign is for a maize, maze entrance at Floralands Garden Village, Nottingham.
The customer painted up 7x 8'x4' timber panels in black. I then applied the vinyl detail and jigsawed to shape. The customer then installed to a timber frame to the rear with long scaffolding poles installed into the ground for stability.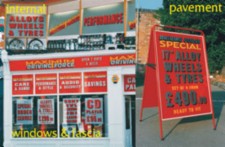 IMAGE & BUDGET

---
A full design service to give your signs that corporate / prestigous look or just to tidy up the apperance of your premises.
Refurbish existing signs for a fraction of the cost of a new sign.
 I also have offcuts of materials that can be utilised where your specifications are approximate.
---
Wall Murals and Wrap your tired furniture
---
Refurbish old furniture, kitchens, doors, cabinets or your white goods with a vinyl wrap. Vinyl is 7 year external grade with a clear UV laminate available in gloss or matt finish. Completely waterproof and wipe clean.
The picture shows on old filing cabinet that i wrapped using a Steampunk design by Steve Crompton.
Visit his site..  http://www.poppycockandcheapskate.com/
Can't afford an expensive kitchen...  Then wrap your existing doors and panels to give it the WOW factor.
Tired bedside cabinets.... Wrap 'em
Dull childrens' room.... Feature wall mural or wrap that imposing wardrobe.
I can offer a full design service through to installation mainly in the Nottingham area.  Email msigns2020@gmail.com with your requirements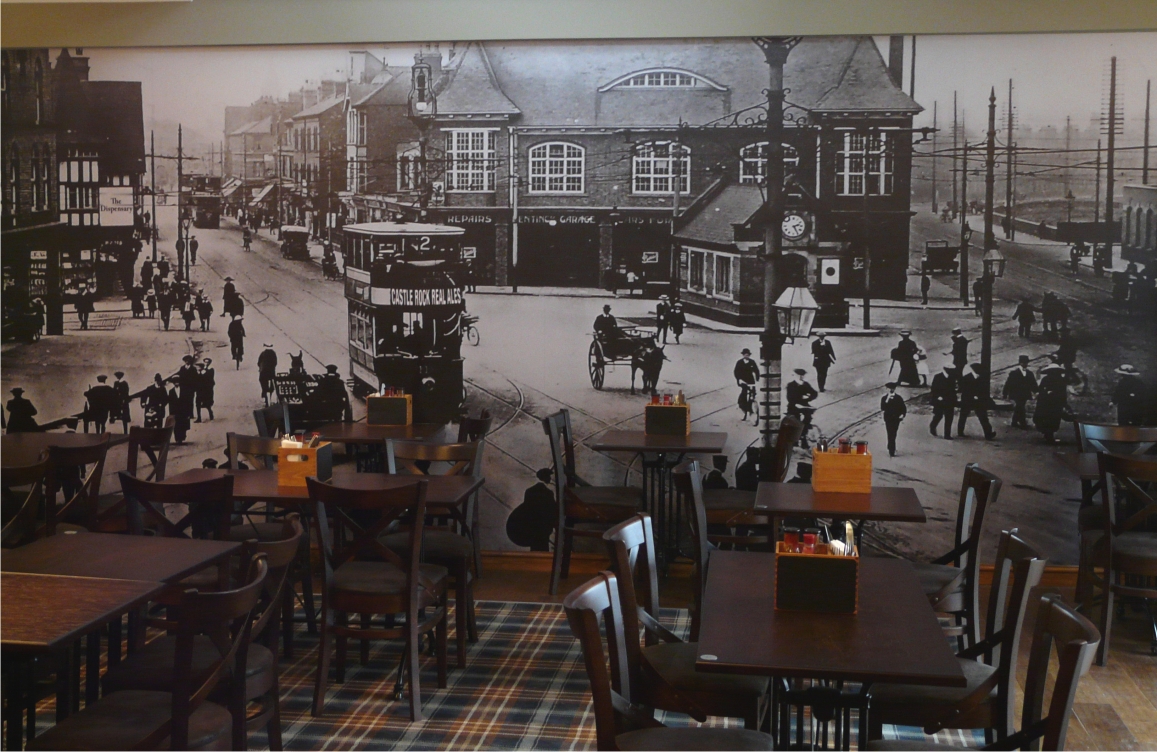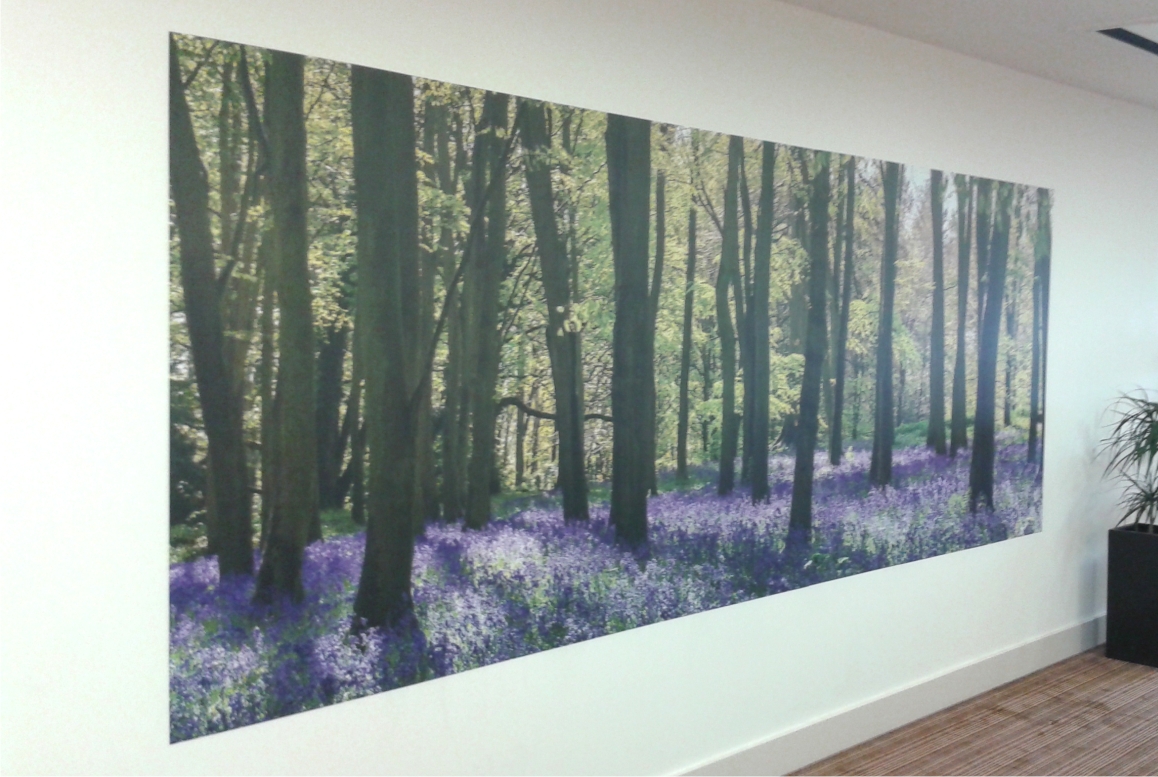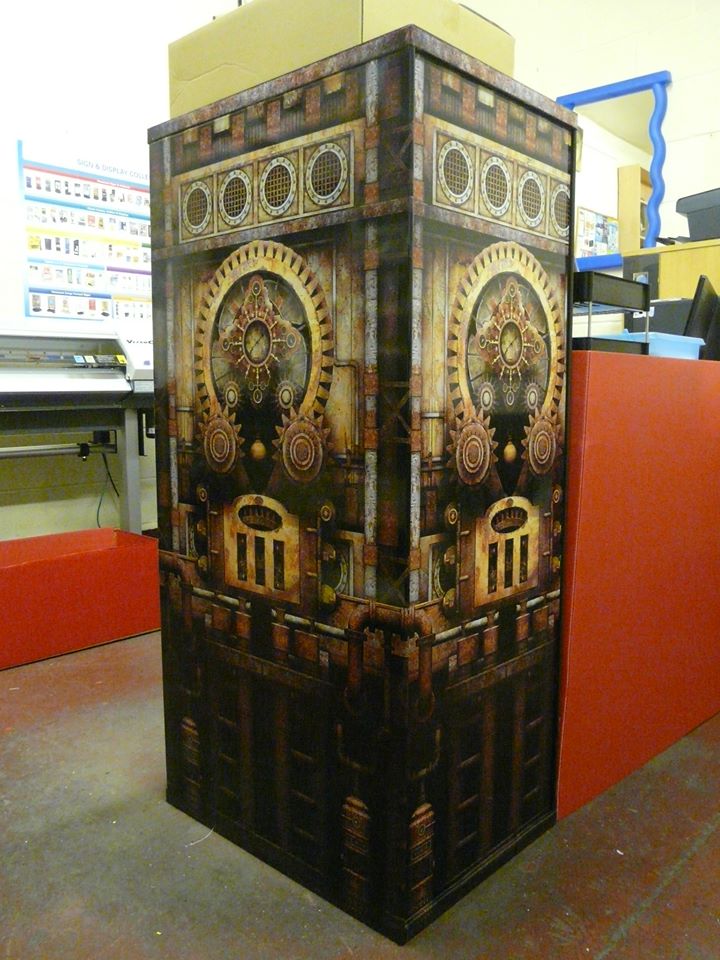 ---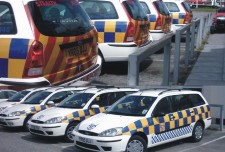 SAFETY & SECURITY

---
For all those signs you must have ie health and safety, fire, maintenance and disclaimer notices as standard or to your specifications. Add vehicle graphics for a higher profile and accountability. Vehicles less likely to be stolen . Installation of window graphics/ etched or plain colours, to hide expensive pieces of equipment also ideal for sheilding against bright sun. Safety and solar reflective window films available.
---
BE ORIGINAL

---
Original designs available on a full range  of clothing & giftware.

"Family of frustrated designers find an outlet for their compulsive creativeness"
http://www.cafepress.co.uk/housebeautiful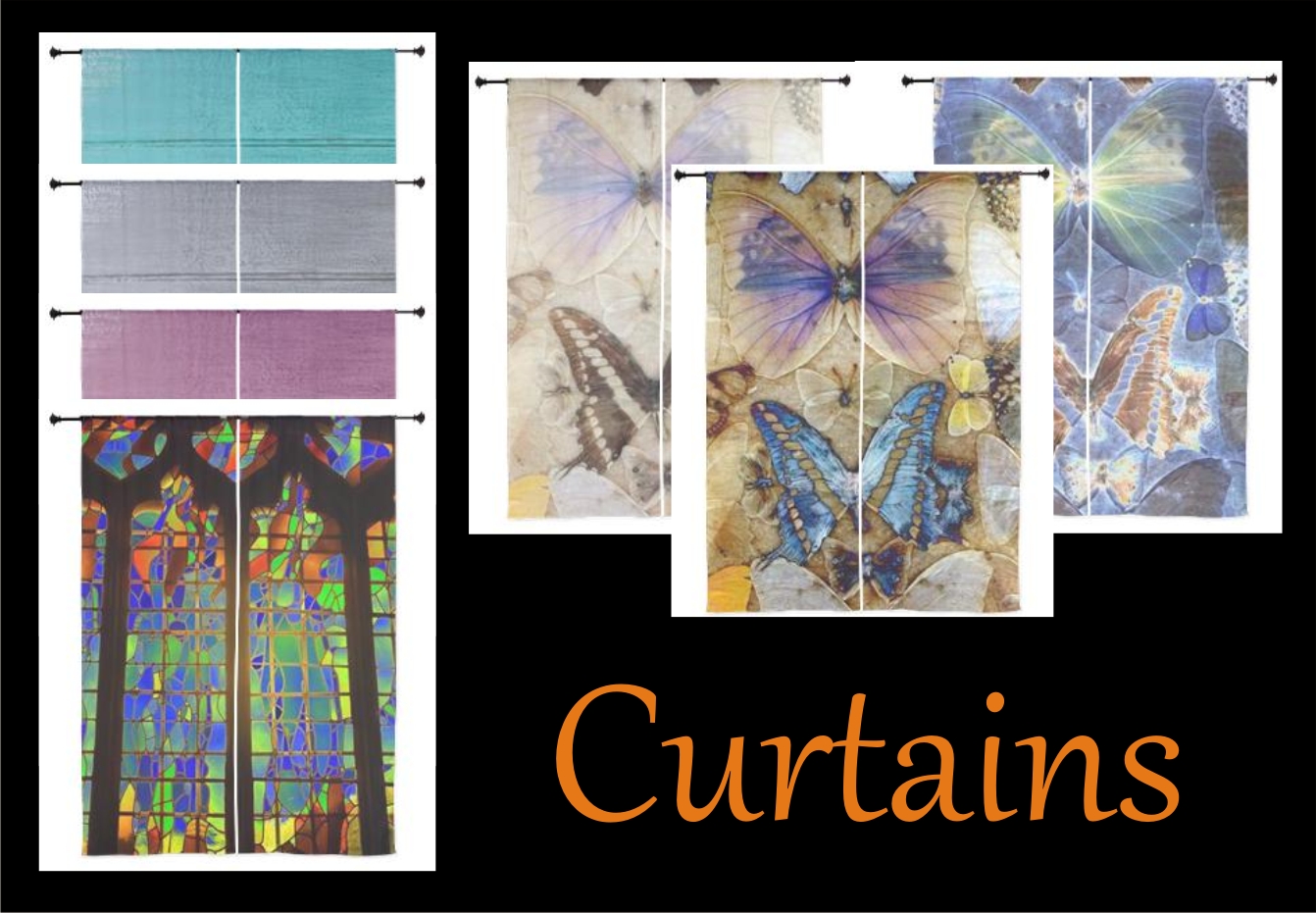 Original designs on a variety of products for your home
http://www.redbubble.com/people/himmstudios
Original designs on a variety of products including T-Shirts, Ipad cases, Cushions, Duvets and Framed Pictures.
I can also reproduce any of the designs on the above linked sites, onto banners, canvasses or self-adhesive vinyl (Great for covering Fridges). 
All digitally printed at my premises in Daybrook, Nottingham.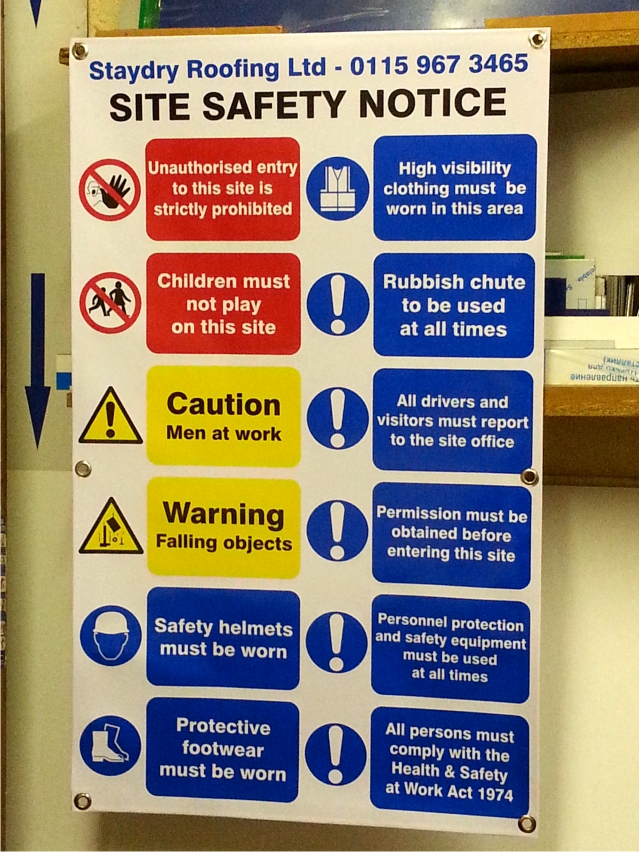 Site Satety Notices available
as banners or rigid sign boards
---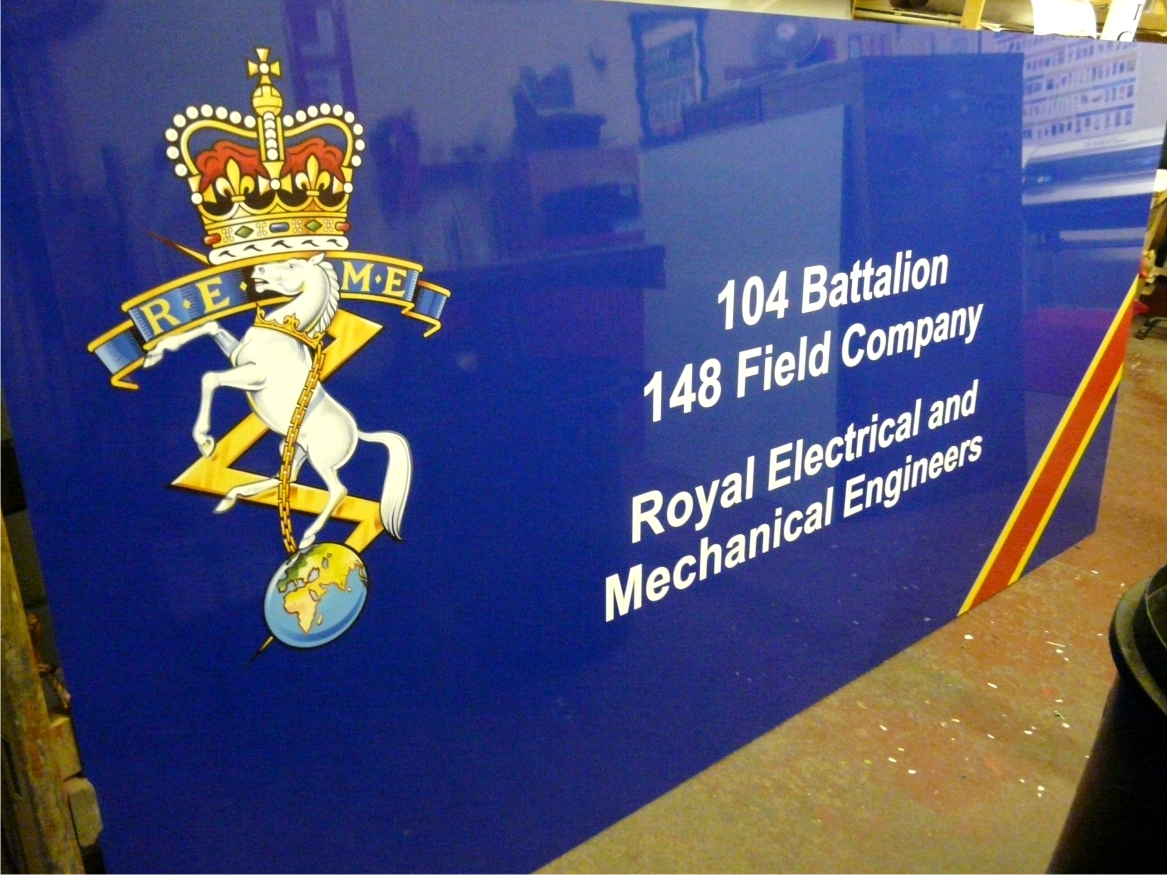 Digitally printed bespoke sign panels...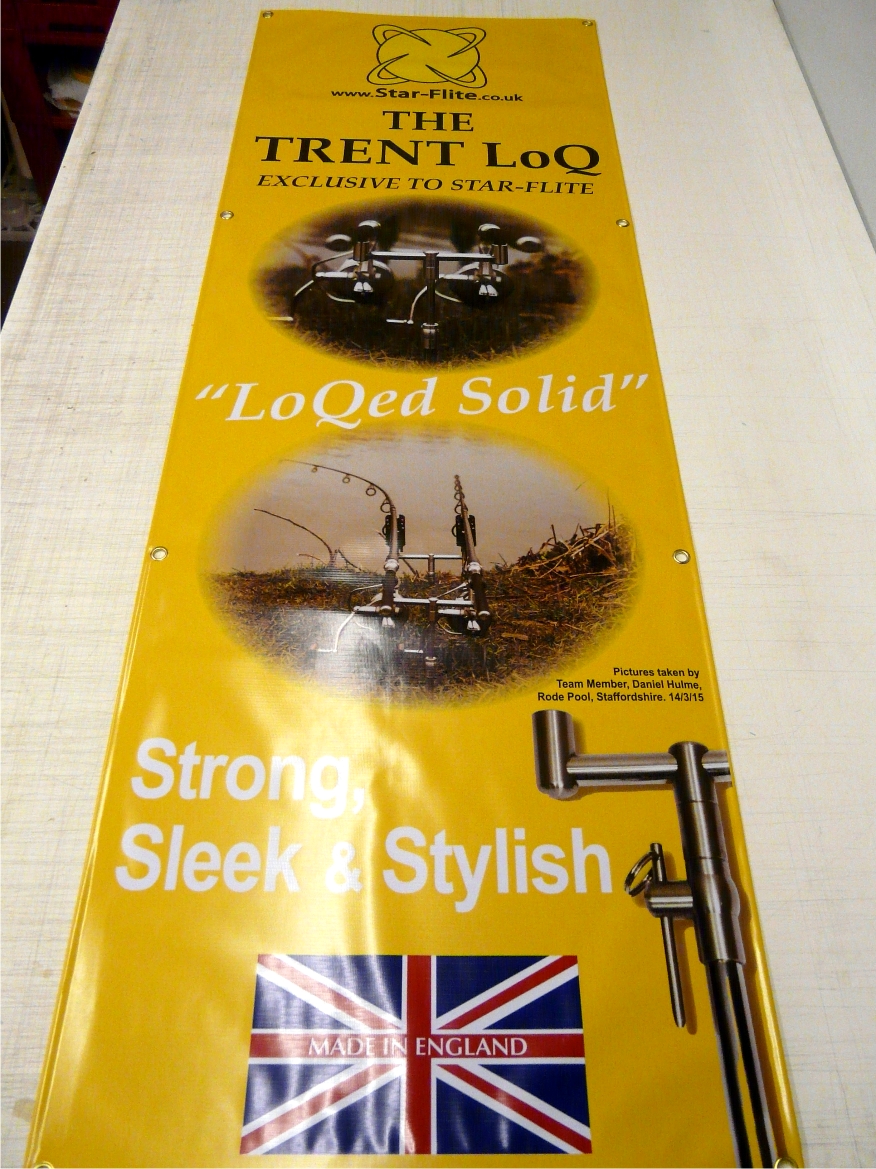 Digitally printed bespoke pvc banners...
---