M Signs are proud to have been involved in such a historical landmark project as the conversion of the former Boots Social Club.
From Design through to installation of all the internal and external signs including window graphics, wall murals and photographic prints.

Castle Rock took over operations of the Embankment in June 2015, and restored the building to create an excellent community pub. The Embankment is Castle Rock's biggest site,located on the city side of Trent Bridge.
Find out more at. ..
Digitally printed vinyl with gloss UV laminate applied to Dilite sign panels and finished with black aluminium frames.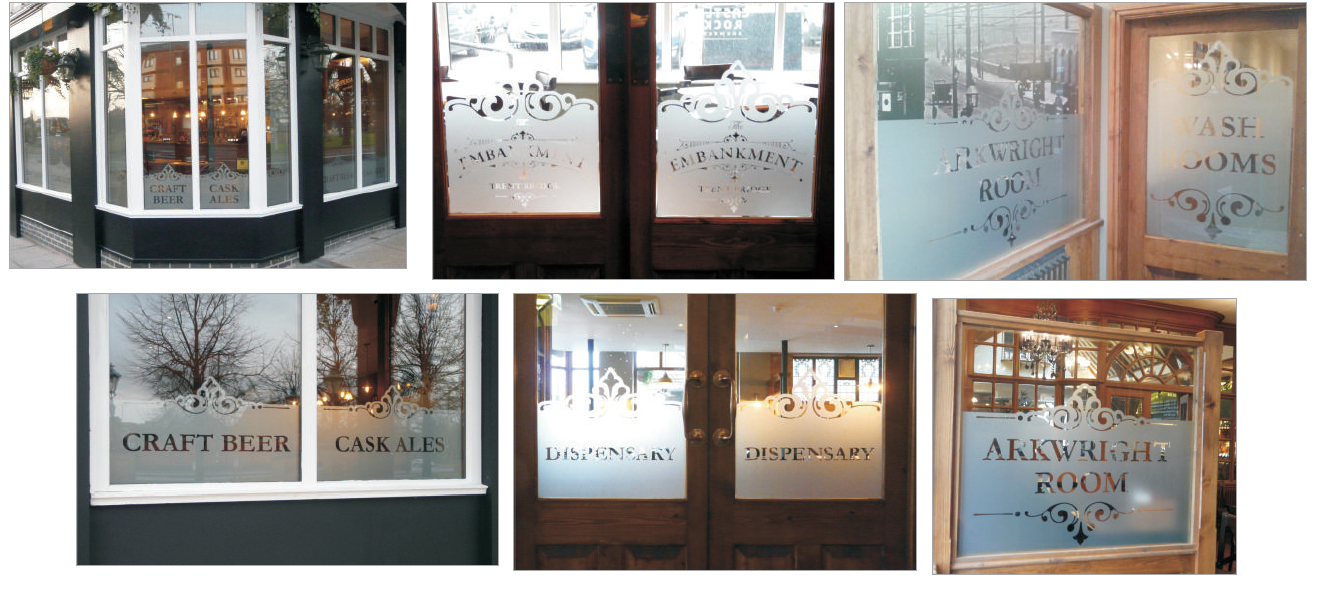 Etched-effect graphics are used extensively throughout the building. From the external windows showing Craft Beers and Cask Ales through to the internal doors dividing the various rooms to the privacy screens in the Arkwright Room.

It's all in the details from the small stained glass effect vinlys applied to the corners of the main doors, to the Dispensary logo seen overhead as you enter the bar through the main entrance.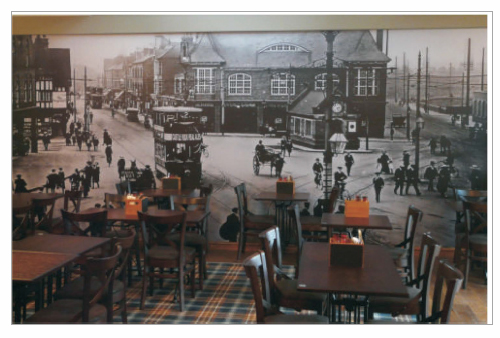 Photographic wall mural applied to the back wall of the Arkwright Room showing the city side of Trent Bridge back in the day complete with trams and the
Boots Dispensary to the left.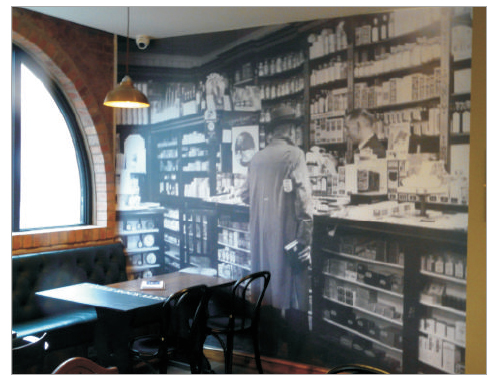 Photographic wall mural applied to the back wall of the Dispensary showing the original Boots Dispensary.